Kodiak wrote:
GreekSteel wrote:
Ive read that the Haley wasnt only rubbing Ben the wrong way but Tomlin as well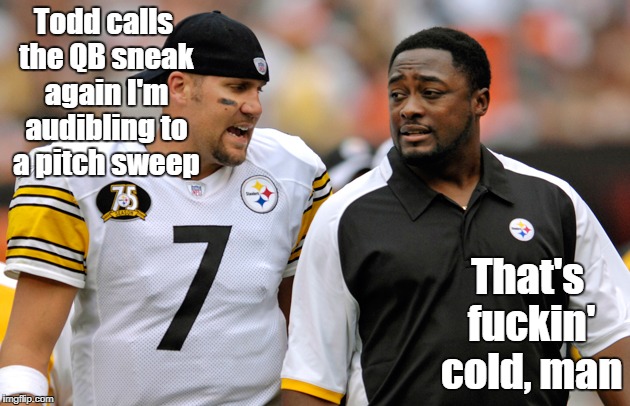 There was something very dark and dangerous about that Ben in the picture. More like Brady he was cocky, hungry and wanted to be the best ever. The situation that got him suspended took an edge from him that's he's now become a careful, kinda safe player.
That guy was reckless, dove head first in both SB victories (one score, one reversed on replay).
There's more to this QB sneak story than meet the eye.
At least now that he has his coordinator we know there will be better communication in tight end-of-game football situations.
Without question the Haley/Ben marriage cost the best receiver and running back a chance to show out on the NFL's biggest stage (both against NE & Jax).
And Tomlin wasn't man enough to get it corrected in time to save the season.