Can't say with the NFL wrestling scripts the past several years, we have again some free market competition!!! What say you all?
Quote:
WWE's Vince McMahon confirms return of XFL
WWE chairman Vince McMahon has confirmed he will be relaunching the XFL, and says he hopes to have the league off the ground by January 2020.

The resurrected league will kick off near the end of the NFL playoffs and feature eight teams and 10 games. Unlike the first time he launched the XFL, McMahon went to great pains to say he's not trying to compete with the NFL. McMahon also said he will be placing an emphasis on having a faster game. With the concussion crisis still raging, it would seem to be an unideal time to launch a new football league but there should be no shortage of aspiring players for McMahon's experiment.
Source: Profootballtalk on NBCSports.com Jan 25 - 3:13 PM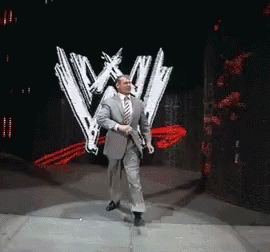 Fast Forward......will the NFL take more hits to the wallet with declining product quality, integrity issues, overall disgust?
Roger couldn't really give a flying fuck