Corrente the Great's post game synopsis:
https://twitter.com/NFLfootballinfo/sta ... uchdown%2F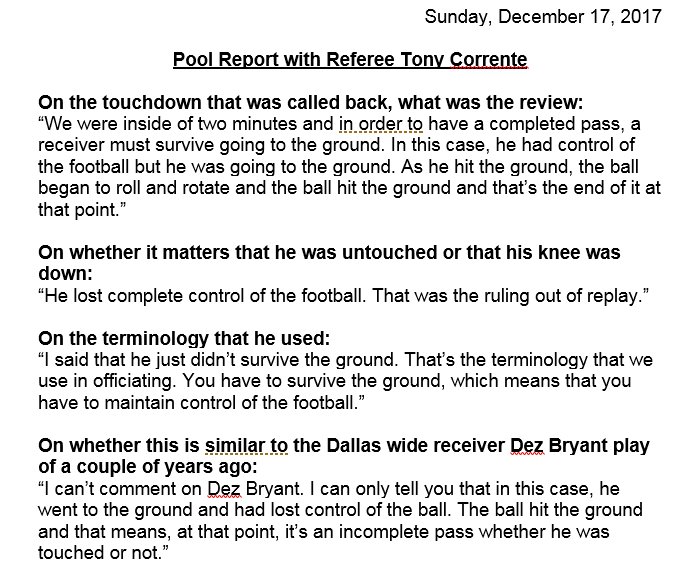 the rule is personna non grata with actual ball breaking plane while in possession. It's all a ruse to overturn outcomes to preserve the gazillion dollar betting monies, contracts and backroom poker deals.
This rule is in total contradiction with decades of precendent of goal line plane rule
The question is, have we suffered enough of Goodell's NFL? He has destroyed it
Quote:
Furthermore, the NFL officially released a statement, in what felt like record time, following the game:
https://twitter.com/NFLFootballOps/stat ... uchdown%2F
Armed with knowledge of the rules above, Riveron's explanation is difficult to take at face value. Furthermore, he begins the video by stating "Roethlisberger completes a pass to James" but then talks about "completing the catch".
Which is it Alberto?
That question may seem snarky, but it's the heart of the conversation this morning. Remove conclusive video review from the equation and say it is in fact, indisputable. The next question becomes, is it consistent with similar calls made in the past?