Unfortunately the two games of most interest to us- Buffalo at New England and Jacksonville at San Francisco- are both on CBS so viewers will only get one but not the other.
For Pennsylvania viewers, except for Scranton and one small area in NW Pennsylvania, we get Bills at Pats at 1 PM.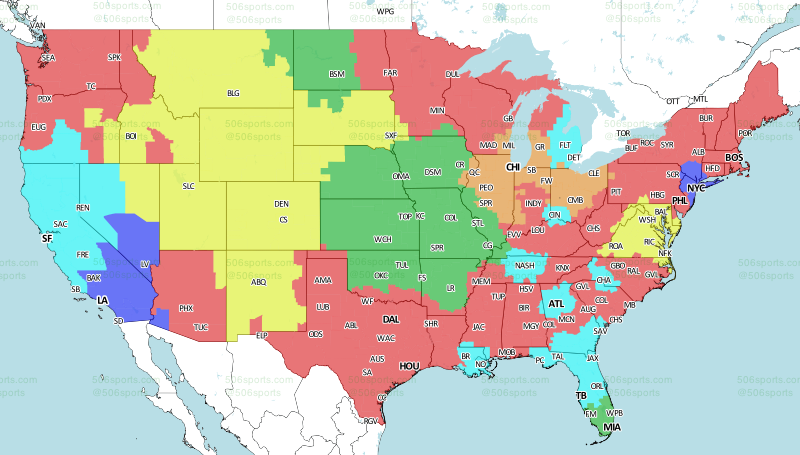 Jax at SF is for our viewers like FC (Atlanta), most of Florida, most of California north of Los Angeles, and then Charlotte, Nashville, New Orleans, Cincinnati, and parts of Northern Nevada and Southern Oregon.
Anyone that has a link to the late game or a place to go for links- greatly appreciate it.
Here's the whole page for Week 16:
http://506sports.com/nfl.php?yr=2017&wk=16